CHARITY, SPONSORSHIPS & AWARDS
We take our community role extremely seriously and we are delighted to be able to sponsor a number of local youth football teams and community schemes.​
We are proud to have our logo emblazoned on their kits and wish all the teams every success in their upcoming season and forthcoming tournaments.
The teams look very smart in their new Kingsheath sponsored kits!​
FOOTBALL TEAM SPONSORSHIP 2022 – 2023 SEASON:​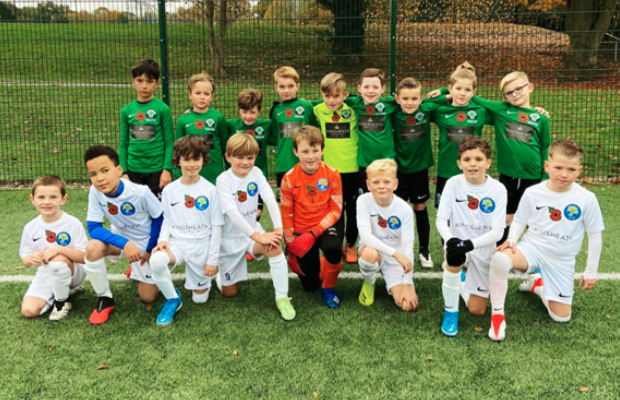 Kings Hill U8's & Vinters Park U8's​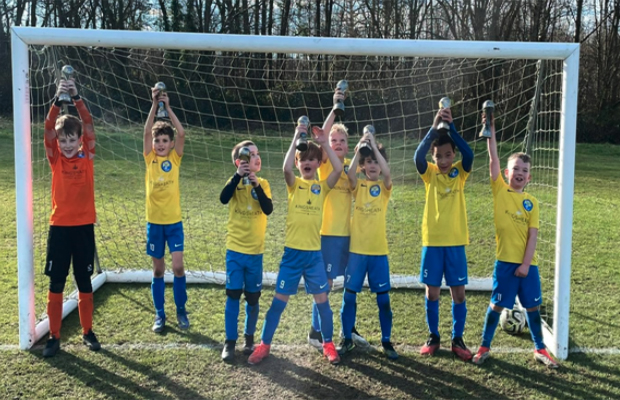 Kings Hill U8's Cup Winners​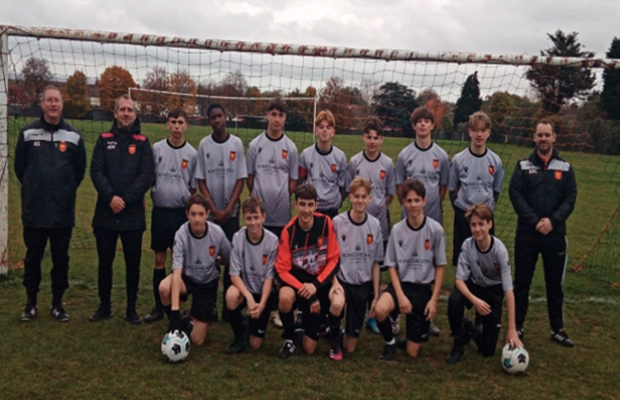 Rainham 84 U13's​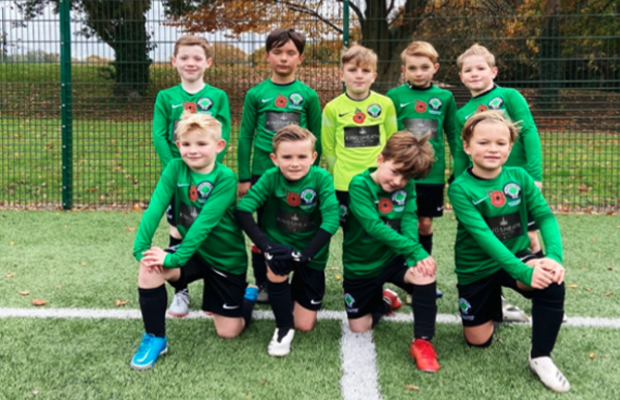 Vinters Park U9's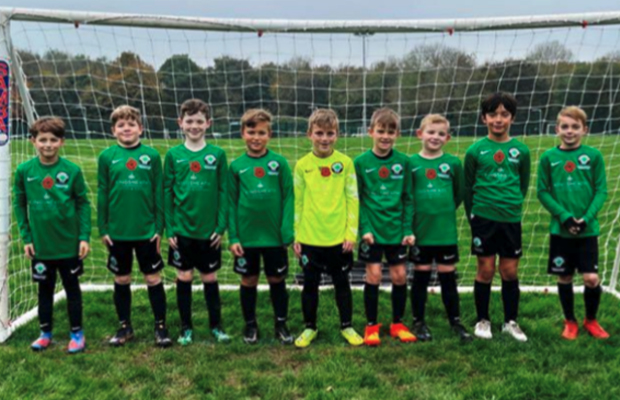 Vinters Park U9's​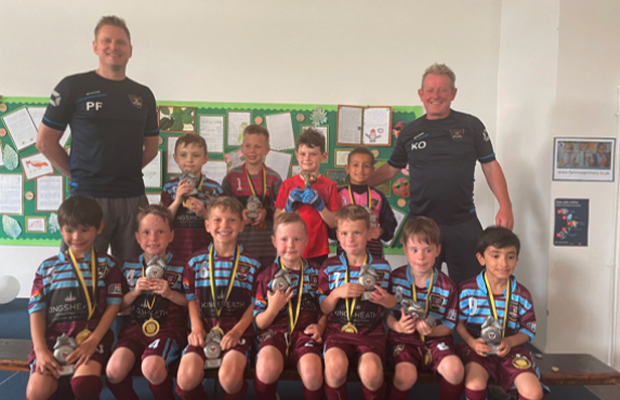 Wigmore Youth U8's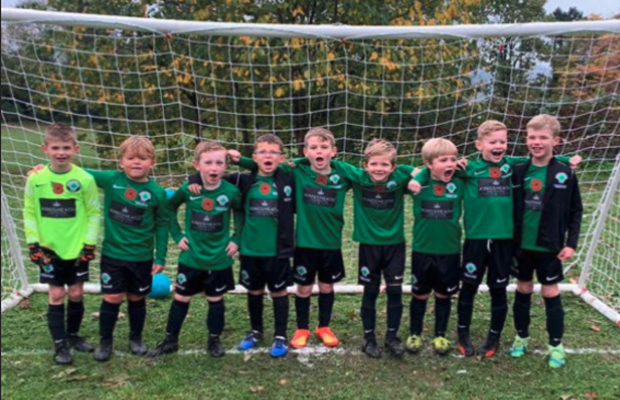 Vinters Park U7's​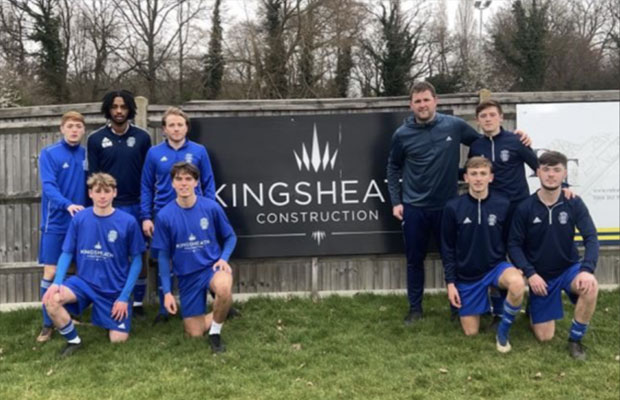 Stansfeld FC
KINGSHEATH ARE PROUD TO SUPPORT:​

Members of our senior office staff sported moustaches throughout November to raise awareness of prostate cancer, testicular cancer and men's mental health.​
Statistics show that more than 47,500 men are diagnosed with prostate cancer every year – that's 130 men a day – while one man dies every 45 minutes from the same illness, the equivalent of 11,500 men each year.​
We raised a whopping £10,150.00. All proceeds raised through this campaign were donated to Prostate Cancer UK, Cancer Research and Mind.​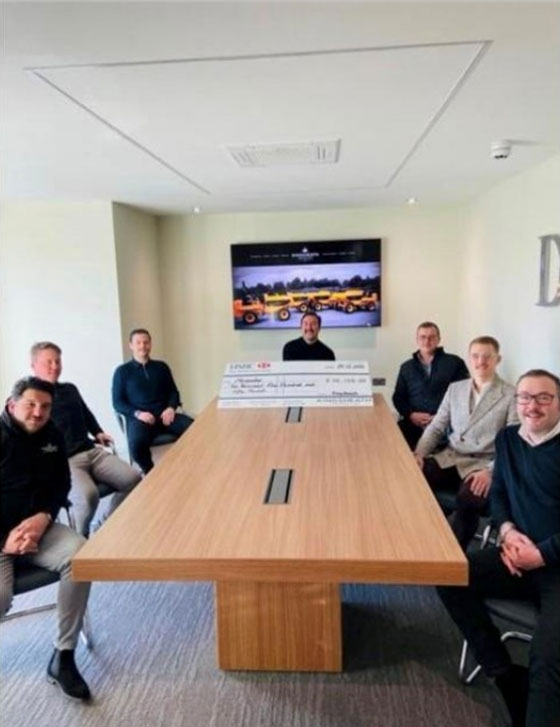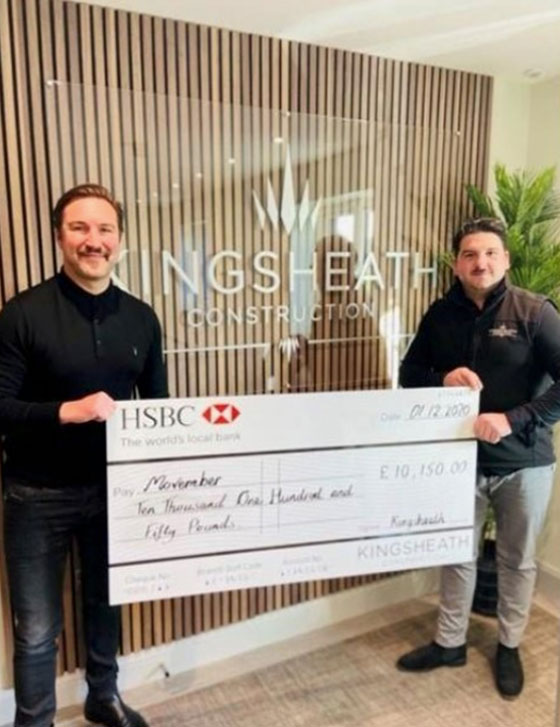 KINGSHEATH ARE ALSO PROUD TO SUPPORT:​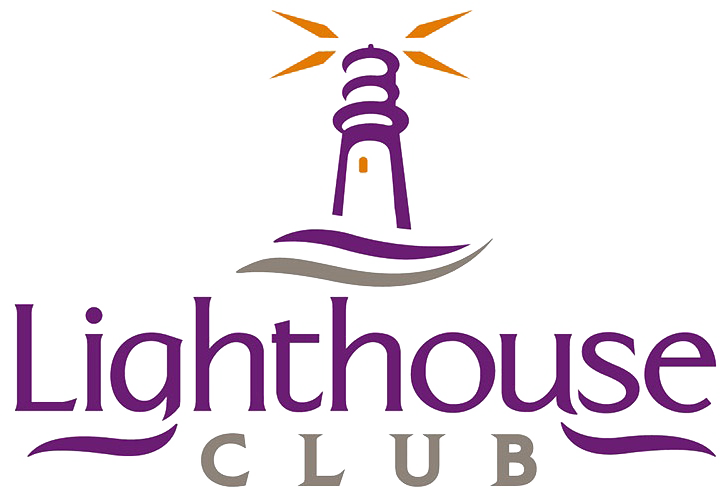 We have become a 'company supporter' of the Lighthouse Club charity, which provides wellbeing support to construction workers and their families.​
The package provides our company with access to a wide range of services including management training, critical incident support and help to create a 'Road to Wellbeing Strategy'. The Lighthouse Club offers a 24/7 confidential helpline with free translation for any language. For those who aren't comfortable reaching out for help on the telephone, the charity also offers a free text support service.​
The charity also provides MHFA England accredited Mental Health First Aider courses and has a network of over 350 Lighthouse Beacons which utilise existing support groups to offer a safe space to share and socialise with like-minded people face-to-face.​
We also attended the 'South East Annual Dinner' in 2022 which raised a record breaking £85,214.00 for this event.​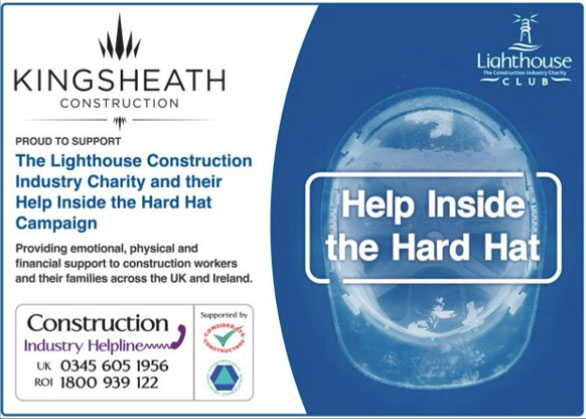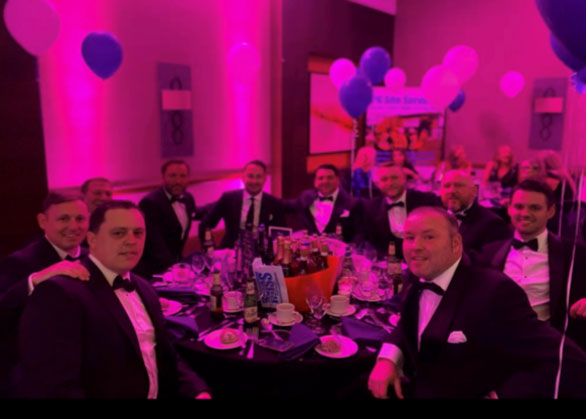 KINGSHEATH ARE ALSO PROUD TO SUPPORT:​

Members of our office staff attended a wonderful evening hosted by Barratt David Wilson Homes to raise money for the Construction Youth Trust; whose aim is to inspire and enable young people to overcome barriers and discover a career in the construction and built environment sector.​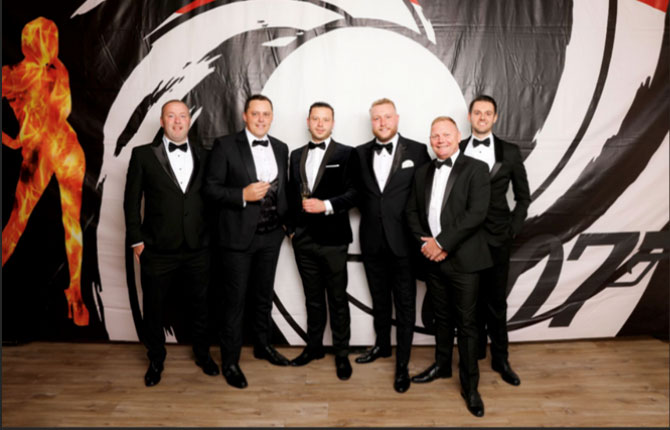 KINGSHEATH ARE ALSO PROUD TO SUPPORT THE FUNDING OF A NEW COMMUNITY 'ALL-WEATHER FOOTBALL PITCH' FOR AYLESFORD FC:​​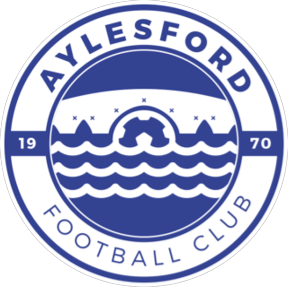 Aylesford FC was established in 1970 and has provided adult and youth football in the heart of Aylesford village. The club offers football for girls, boys ladies and men across 22 teams. ​
With our financial contribution it will help enable the construction of a new 'All-Weather Football Pitch' shown below. ​